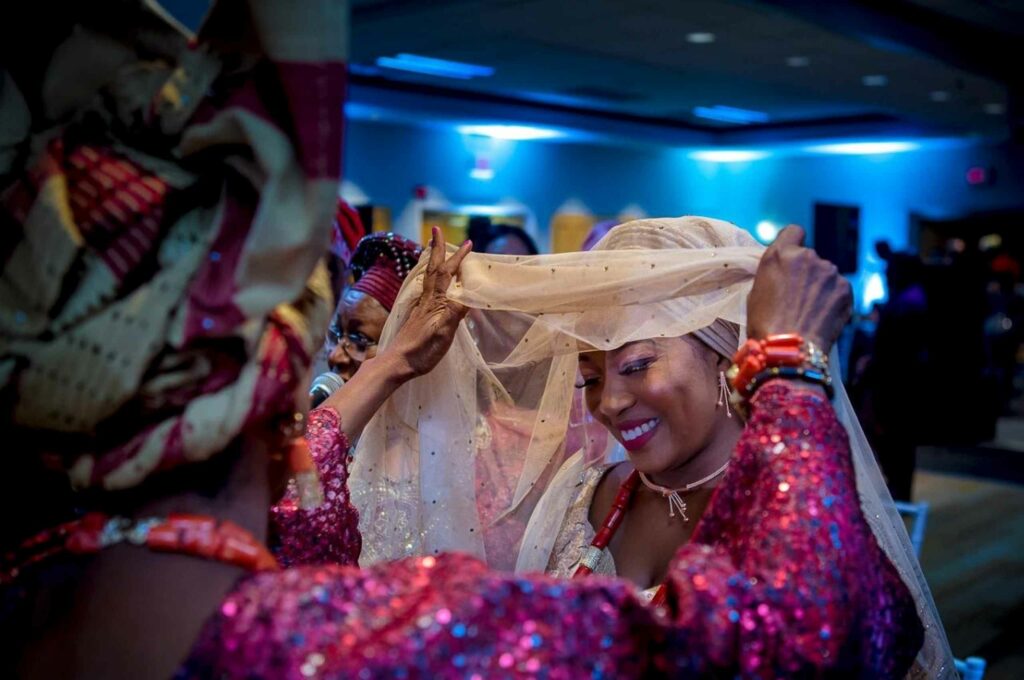 Are you currently planning your Nigerian wedding and getting nervous that your wedding will start late because your guests will be late?
If so, I have a trick that I use with my clients that almost guarantees no guests will be late for your wedding. If you want that tip, keep on reading.
I'm Bisola Esiemokhai and I plan and design Nigerian weddings for couples getting married in the U.S. I work with couples who want an epic wedding day that their guests won't stop talking about.
Now, you may be thinking, "Bisola, if my guests are late, I'm still starting my wedding on time." You say this now, but your feelings may change on the wedding day.
In my 8 years of planning, designing and executing weddings for clients, I've had a handful of brides and grooms ask me on the day of the wedding to delay their wedding ceremony because a large portion of their guests were late and they wanted to walk down the aisle to a full audience.
That's when I decided to get creative and figure out how we can avoid this in the future.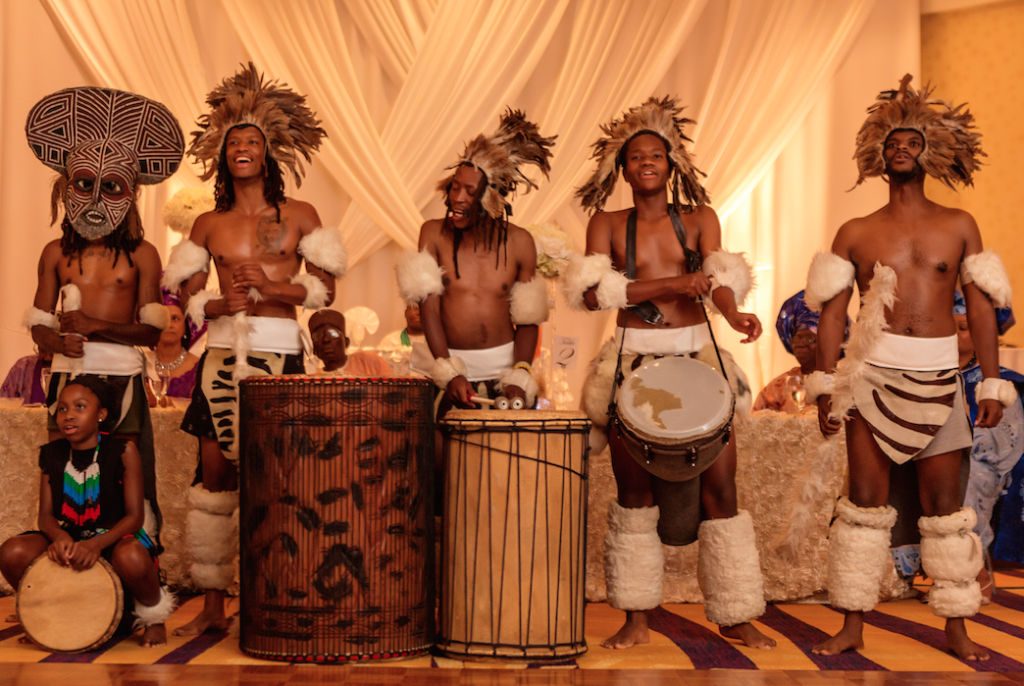 The Solution to Late Wedding Guests For Your Nigerian Wedding
Now, we both know that Nigerians are not the most punctual. And I can say that because I'm Nigerian myself. Although I'm almost always on time.
But we can do a couple of things to make sure their tardiness does not negatively impact your wedding plans.
Because the truth is, if your wedding starts late, it cuts into the time needed to take pictures and you'll eventually have less time on the dance floor. And we don't want that.
So you're probably asking, "what's the solution, Bisola?"
No, we are not just going to put a completly wrong time on your invitations, This can easily cause a big logistical problem for your guests and your vendors on the wedding day.
What I suggest you do is have a pre-ceremony cocktail hour. A pre-ceremony cocktail hour is a relaxed environment with music, appetizers and non-alcoholic beverages available to your guests before the wedding begins.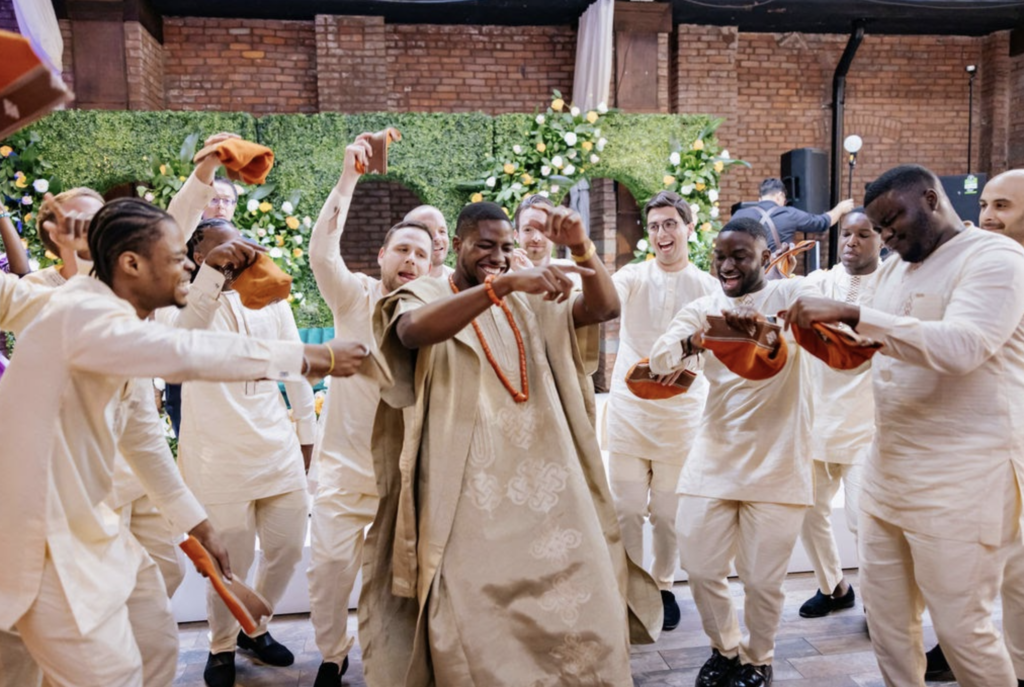 How to Structure Your Wedding Day Based on Nigerian Cultural Norms
The timing you place on your invitation will be the start time of the pre-ceremony cocktail hour. You can still word it as the ceremony start time on your invitations since you'll have an activity for them to participate in.
It can be 15 – 30 minutes before you want your ceremony to actually begin. I would not exceed 30 minutes as the guests who will arrive on time will show up anywhere from 15 – 20 minutes before the time on the invite and you don't want them waiting too long. So, if you want your ceremony to actually start at 6 PM, below is the timing of your wedding day with the pre-ceremony cocktail hour in place.
5:00 PM All vendor set up 100% complete in ceremony space
5:00 PM Catering, DJ and bar services begin (just in case guests arrive super early)
5:30 PM Pre-ceremony cocktail hour officially begins
5:55 PM All guests are seated for ceremony
6:00 PM Wedding begins (on time)
The ceremony start time on your invitation would be 5:30 PM
Now, if your guests are still late past your actual start time, I definitely would not wait and I would proceed with starting your ceremony on time.
If you have a wedding planning questions related to your Nigerian Wedding, send me a DM on Instagram and I'll provide my feedback.