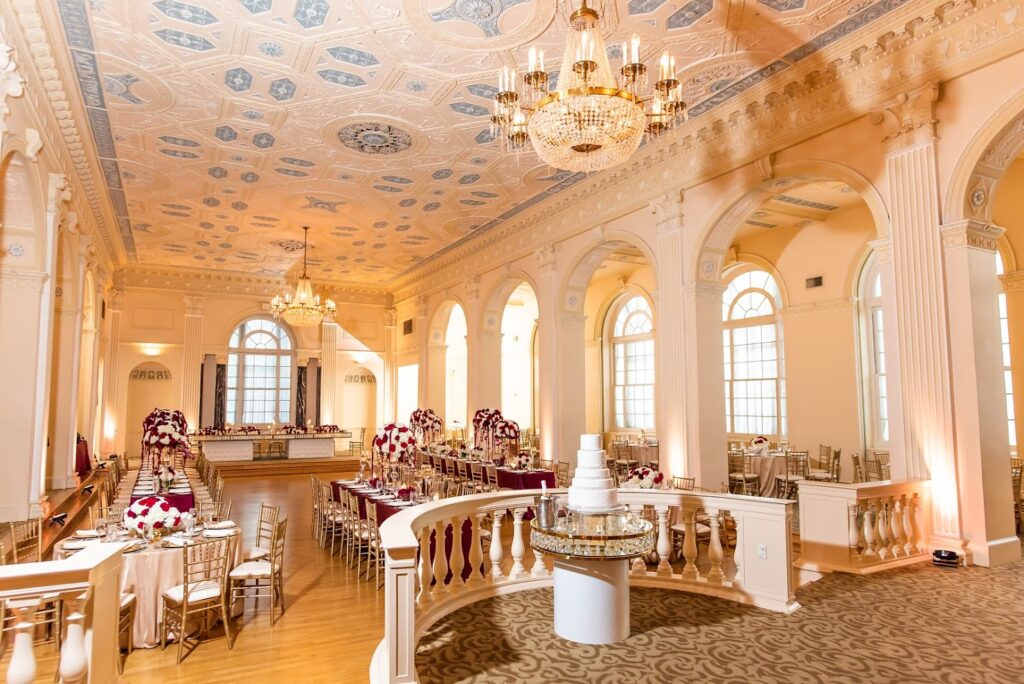 Once you've completed the first essential wedding planning steps, it's now time to search for your wedding venue. Selecting the right wedding venue is a decision that lies at the heart of your wedding planning journey. It's a choice that goes beyond just location – it's about selecting the place where your vision will come to life.
To assist you in making this decision confidently, we've compiled a list of 10 essential questions you should ask during your venue tours. These questions are your key to discovering the venue that will turn your wedding day into a truly memorable experience but also serve your needs.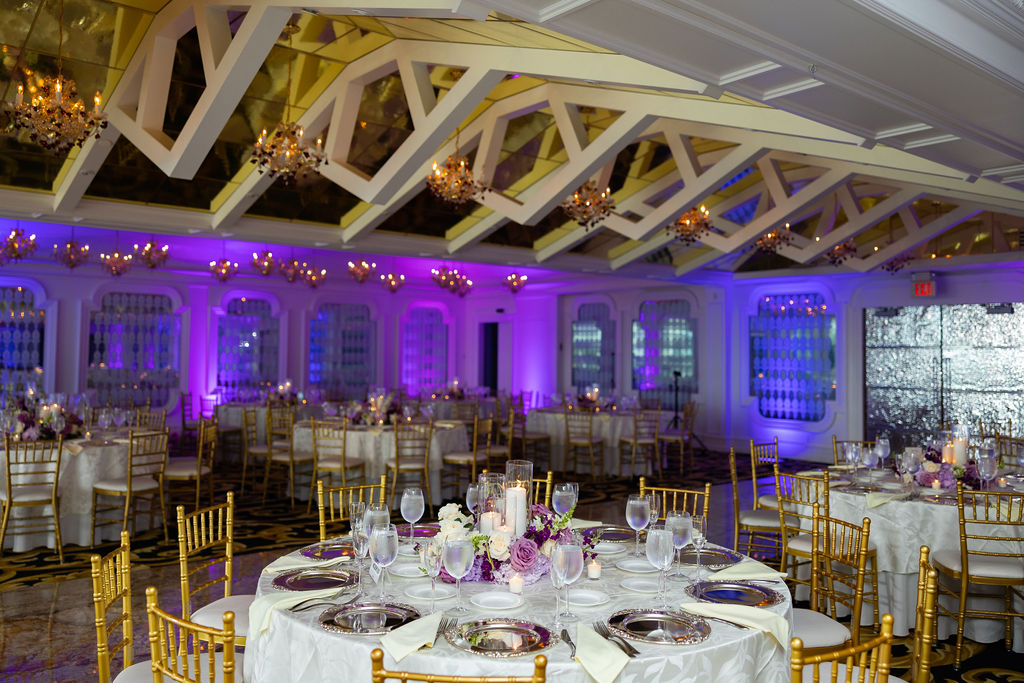 What is your policy regarding multiple events on the same day?

Understanding how the venue manages multiple events on the same day is crucial. You want to be sure that your wedding receives the attention it deserves, without any interruptions. Ask the venue to provide specific examples (with timing) to illustrate how they handle multiple events. Discuss any potential overlap in shared spaces and seek assurance that your event will have its dedicated time and resources.

Here are some additional questions:
Can you provide examples of how multiple events on the same day have been managed in the past?
What measures are in place to ensure that our event is not impacted by other events?
Are there designated event spaces, kitchens, changing rooms and bathrooms for each wedding to avoid overlap?
What are your rain/ inclement weather plan options?

Weather can be unpredictable, so it's crucial to know the venue's plan for dealing with rain or adverse weather conditions (when it's too cold, too hot, too windy, etc.) for any part of the wedding that is outdoors. Ask the venue to provide a detailed explanation of their inclement weather plan. This might include options for moving the wedding indoors or setting up temporary structures. Discuss any additional costs or requirements associated with the rain plan so you are aware in advance and take this into consideration when updating your budget. I always tell my clients that, if you do not like the rain/inclement weather plan, do not book the venue.

Here are some additional questions:
Can you describe in detail the steps involved in executing the rain/inclement weather plan? Who makes the decision?
The venue or us? And when is the deadline to make the decision?
Are there any costs associated with activating the rain/inclement weather plan?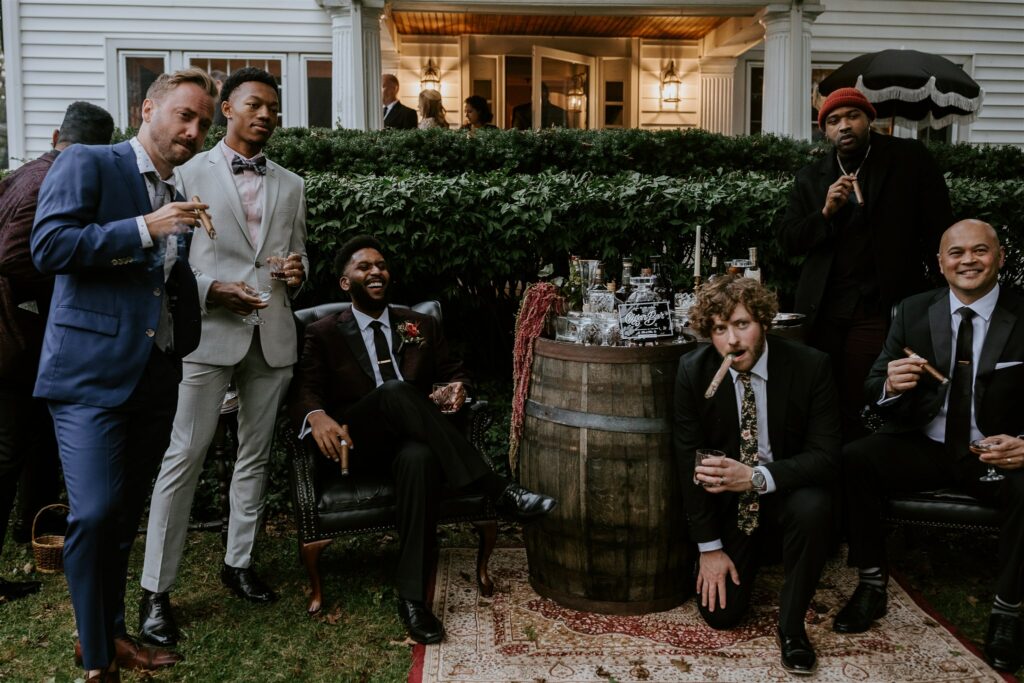 Do you allow cold sparklers, dancing on the clouds (or any other unique wedding element you may want)?

If you already know there are some unique elements or creative ideas you want for your wedding, it's important to discuss them with the venue before booking since some do not allow them. Inquire about any restrictions or costs associated with implementing these ideas. If the venue makes an exception for your idea and grants you approval, make sure they incorporate this into the contract.

Here are some additional questions:
What are the additional costs associated with incorporating unique elements?
Are there any restrictions on decor or entertainment?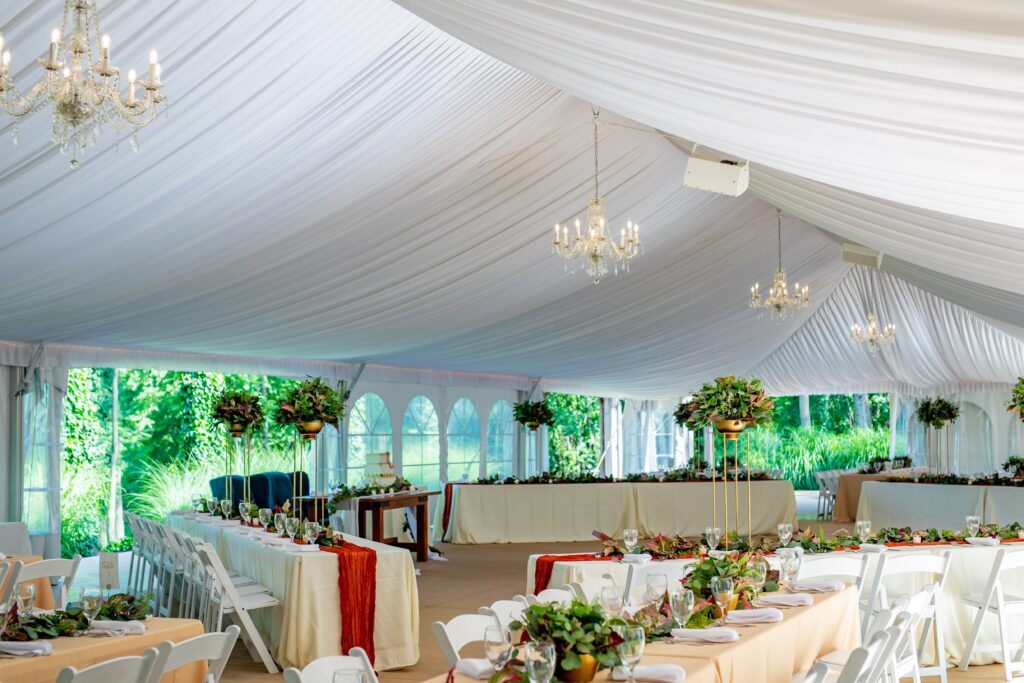 Can you show me the vendor loading dock and walk me through the vendor load-in process?

Understanding the logistics of vendor load-in is vital for a smooth wedding day. A difficult or time consuming load-in (stairs, small freight elevator, long distance, etc.) will cause your vendors to charge you more for delivery and set up. Ask to see the vendor loading dock (take a video) and ask about the load-in process. Inquire about any specific rules or guidelines vendors must follow and whether the venue provides assistance during this process. An easy load-in process ensures that all vendors can set up efficiently and coordinate seamlessly.

Here are some additional questions:
Can vendors load in the day before if there is no event at your venue? If so, what is the additional cost?
Do vendors express any issues regarding the load-in process being difficult?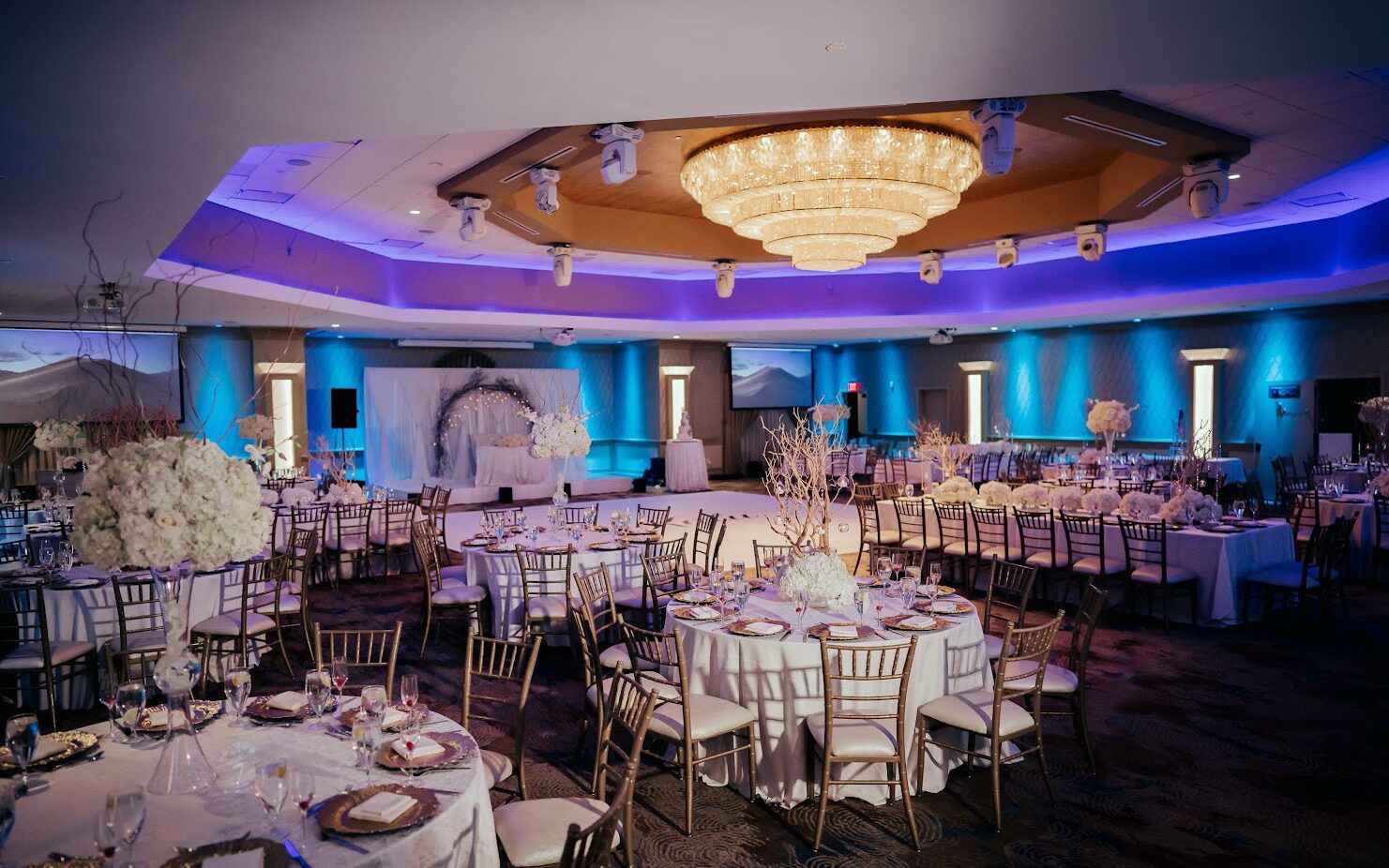 How early can my vendors get in to set up? Can I purchase additional set-up hours?

Knowing the start time your vendors can access the venue for setup is important so each vendor has adequate time (especially any vendors related to design, decor and rentals). Inquire about the standard setup hours, and if necessary, discuss the option to purchase additional setup time. Ideally, you want all vendors completely set up at least 1 hour before your wedding begins so there is enough time for photography/videography of the spaces before guests arrive and no guests are arriving while things are still being completed.

Here are some additional questions:
What are your standard setup hours and when vendors can access the venue?
Are there restrictions on how early vendors can begin setup?
Is there an option to purchase additional setup hours or to set up the day before if needed?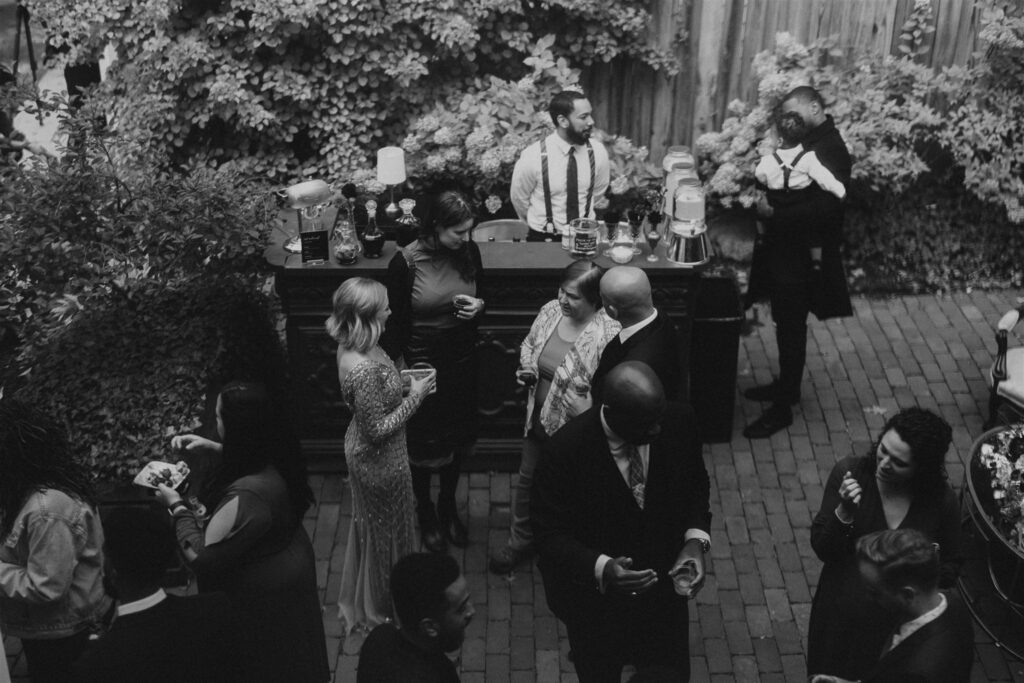 Can I bring in my own licensed and insured caterer and bartender?

If you have specific preferences for your catering and bar, inquire about the venue's policies regarding outside vendors. Ensure the venue is willing to work with your chosen professionals and discuss any requirements they may have (insurance, serve safe certification, business insurance, etc.). Some venues may allow you to bring in your own licensed and insured caterers and bartenders, giving you the flexibility to create a customized dining and beverage experience and save you money. I would actually recommend you confirm this before doing a tour if it is a must have for you.

Here are some additional questions:
Are there any specific licensing or insurance requirements for external vendors?
Do you charge an outside catering/ bartender or vendor fee?
If we can use an outside caterer, do they have access to the kitchen?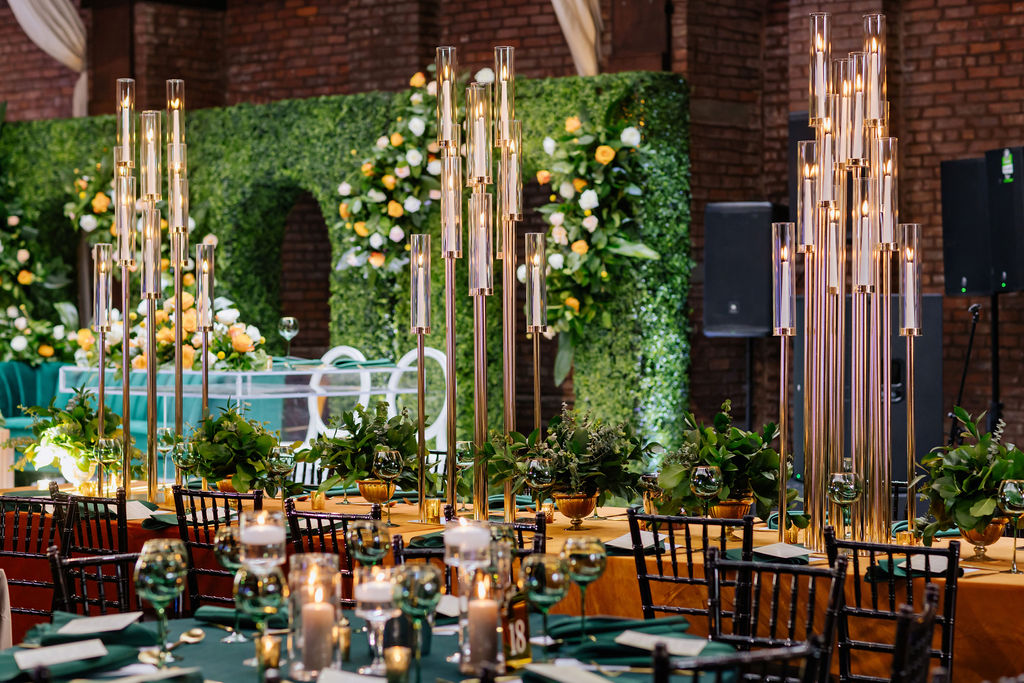 If the venue requires a flip from the ceremony to the reception, can you walk me through what responsibilities the venue has for that transition vs. the vendors we bring in?

Not all venues require a room flip but, if it does, it's really important for it to go smoothly since there is a limited amount of time to work with. A seamless transition from the ceremony to the reception is crucial for keeping your guests engaged. Ask the venue to outline their responsibilities in this transition process. They should provide a clear explanation of their role, such as bringing in the venue tables and chairs. This ensures that both the venue and your vendors are on the same page, contributing to a well-orchestrated transition.

Here are some additional questions:
What are the venue vs. vendor responsibilities during this transition?
What measures are in place to ensure a seamless transition and minimize downtime?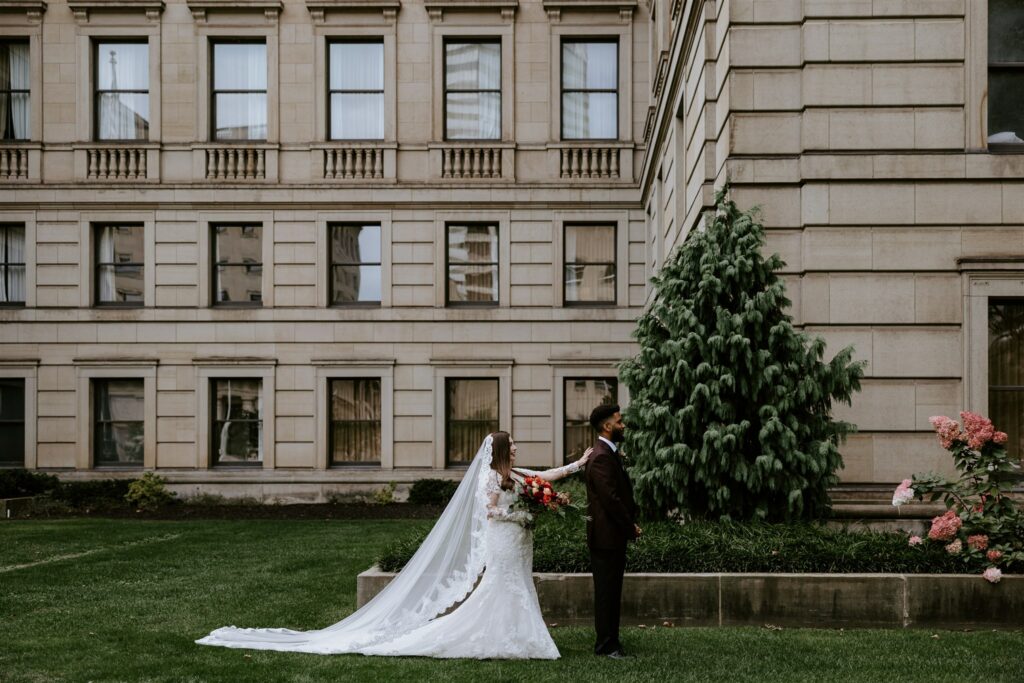 Can you show me the restrooms?

Explore the restroom to ensure the comfort and convenience of your guests. Many couples forget to check this but sometimes some of the prettiest venues have the ugliest bathrooms. View the restroom areas and check their cleanliness and condition. Also check to see if there are adequate stalls for the amount of guests you are anticipating.

Here are some additional questions:
How often are the restrooms inspected and cleaned during events?
Is there a designated bathroom attendant included with the venue?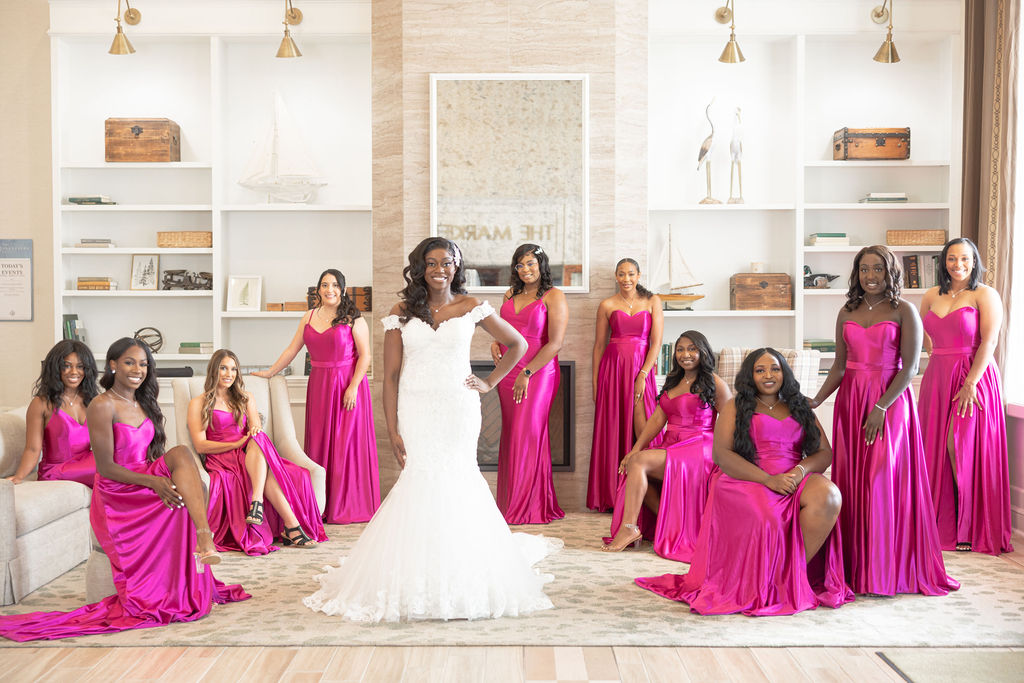 If your venue is a hotel: what is the difference between a courtesy block and a guaranteed room block with attrition?

If your chosen venue is in a hotel, understanding room block options is essential for accommodating your guests. Ask the venue to explain the differences between a courtesy block and a guaranteed room block with attrition. This knowledge will help you make the best choice. In short, courtesy blocks have no financial obligation to you as the owner of the block while a guaranteed block with attrition does. I almost always have courtesy blocks for my clients.

Here are some additional questions:
Is there any option for us to have a courtesy block?
How is attrition handled, and what are the potential costs associated with it?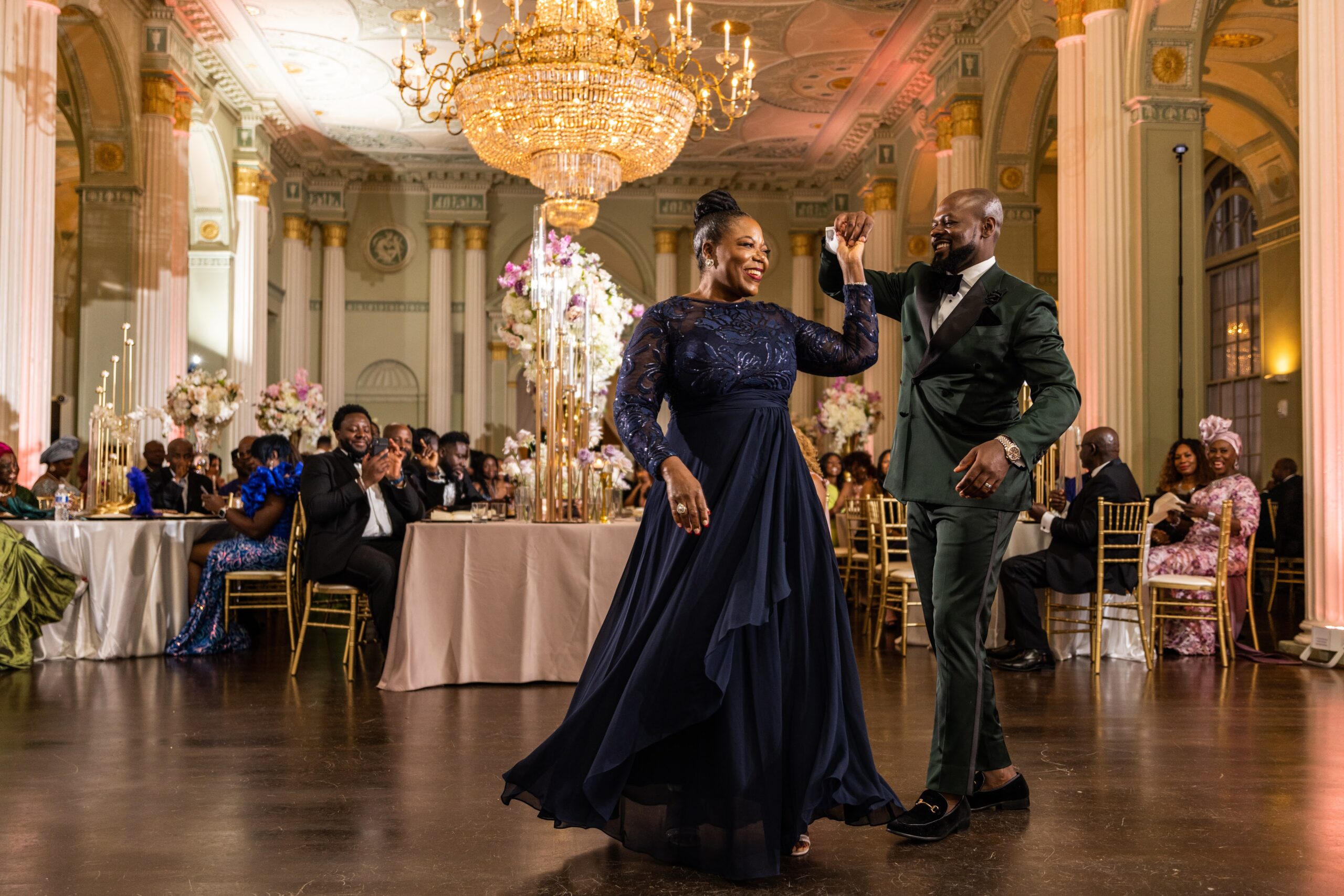 Can you provide me with a sample floor plan with a dance floor for my guest count?

Visualizing the layout of your event space is crucial for planning seating and entertainment. Request a sample floor plan that includes a dance floor and a buffet area (if that is your desire) and is tailored to your specific guest count. This visual aid will help you feel confident that the venue will work for your guest count.

Many venues will say what their max guest count is but it may not align with your needs. For example, we work mostly with Nigerian, African and multicultural couples where our dance floors are typically larger than the standard as well as our need for an entrance to dance in. I also often suggest two buffet lines depending on the guest count. All these things must be taken into consideration in order for everyone to be comfortable.

Here are some additional questions:
Are there any restrictions on the placement of a dance floor or other elements?
Can the venue assist in recommending an ideal layout based on our guest count and vision?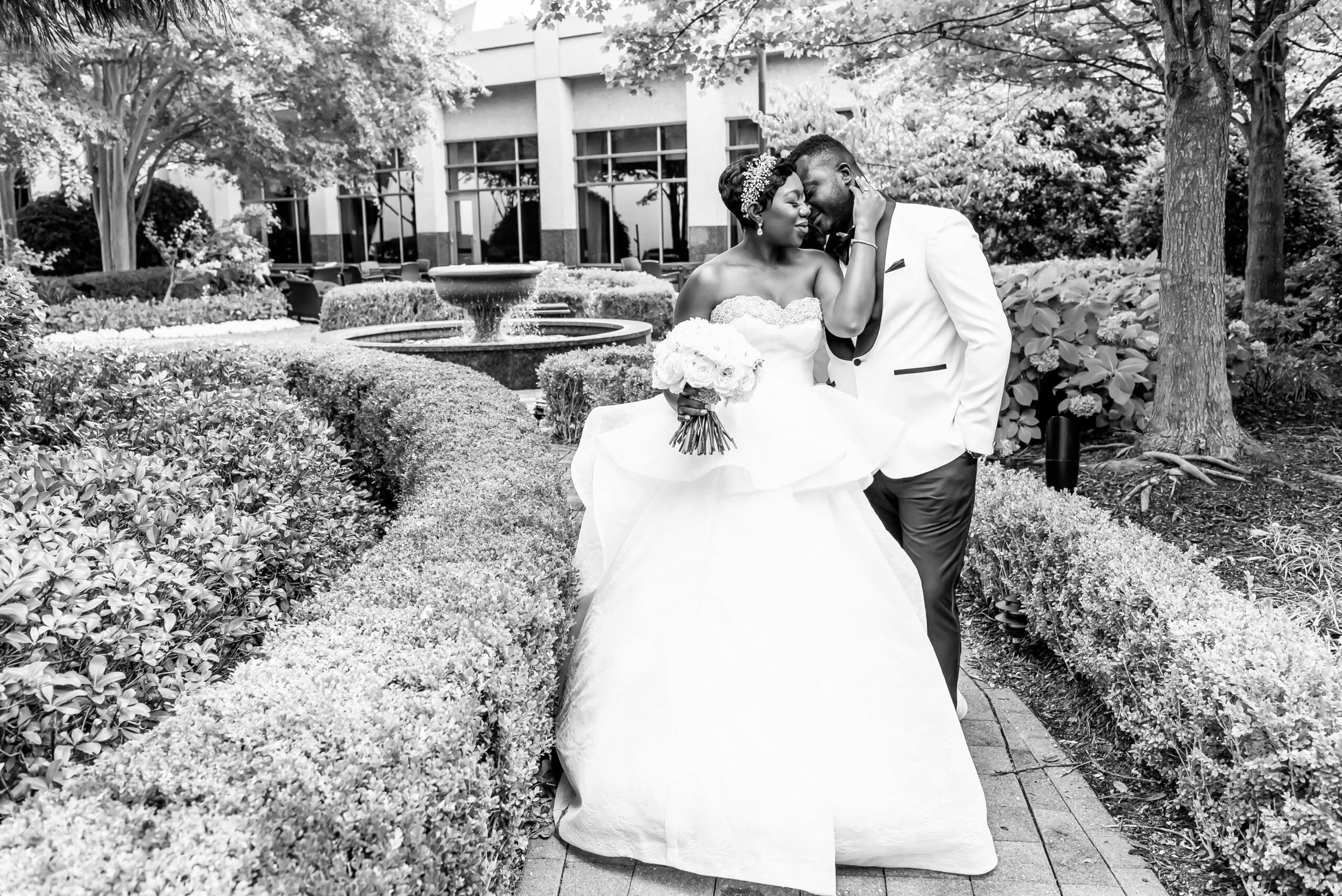 By weaving these additional questions into your venue tour discussions, you'll be well-prepared to make an informed choice and create the wedding of your dreams. Your wedding venue isn't just a backdrop; it's the canvas on which you'll paint the picture of your love story. So, go ahead, ask those questions and explore the possibilities.
While you're at it, here are some other things to consider when selecting the right venue.